… with Kristen Henley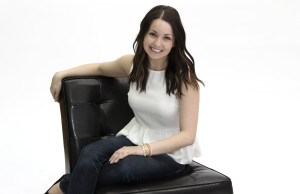 Our journey with Dancers Burlington began in 1995 when our daughter Kristen was four years old. Kristen's love of dance quickly became evident and her passion was ignited.
As a member of Dancers' competitive team, Kristen learned at a young age that practice and hard work helps one succeed. The staff and program at Dancers Burlington helped her develop her leadership, dedication and time management skills.
Our daughter has grown up, and so much of what she has become can be attributed to Dancers Burlington. The young girl who started dancing at age 4 has become a creative, confident and independent young woman who not only excels in dance, but also in life.
Kristen graduated from McMaster University with an Honours Bachelor of Arts degree in Sociology and a Minor in French. During her time at McMaster, she was honoured to be selected by the University as a Teaching Assistant.
We are so proud of our daughter, whom we signed up for a Baby Ballet class over twenty years ago, and who is now a member of the Faculty holding the position of Associate Director at the studio.
– John and Carolyn Henley