…with Jane Button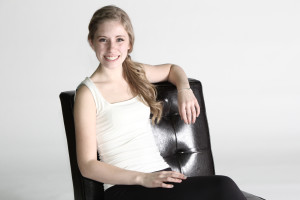 When my oldest daughter Jane was 6 years old she saw her first Dancers Burlington year-end show. As soon as the company dancers hit the stage she turned to me and said, "I want to do that!".
Encouraging and supporting our three daughters to pursue their interest in dance at Dancers Burlington has been one of the best decisions my husband and I have made. The strong women who have run, and who continue to run Dancers Burlington have been a tremendous influence in the lives of our daughters.
Throughout the years Jane received support, opportunity and encouragement as a recreational dancer, a competitive dancer, a dance assistant, and a teacher, which have helped shape her into the strong, confident resilient woman that she is. Her experiences; dancing from Disney World to New York City, balancing her time between school and dance class, spending Saturday mornings assisting baby ballet, have provided Jane with incredible experiences and many of her favourite childhood memories.
She has made lifelong best friends. And as she continues her education at the University of Ottawa she continues to count her experiences at Dancers Burlington to be the most influential in her life.
– Lana and Tod